Chitosan product program
Product list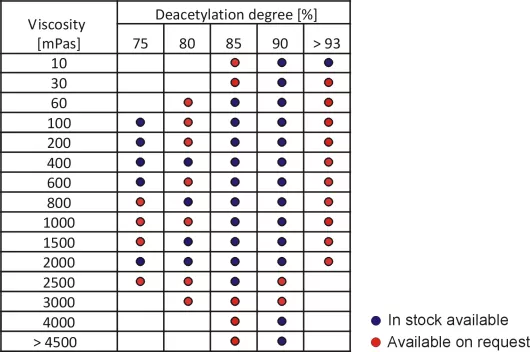 (latest update: Oct 2022)
Viscosity values refer to 1% chitosan dissolved in 1% acetic acid.
All products are available as flakes with ash contents of <1%, <2%, <3% or as 1-4% solution.
On request chitin and chitosan as powder, chitosan derivatives (chitosan HCl, chitosan lactate, etc.), and chitosan oligomers can be produced.
For samples of more than 10 g we charge a flat rate for postage costs.
Please contact us
by phone: +49-34602-95 27 0 or e-mail: chitosan@biolog-heppe.de.